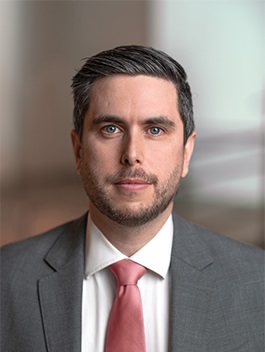 The Associate Chief CSE
He was appointed to the position effective January 10, 2022.
Daniel joined CSE in 2002 as a software developer. Since that time, Daniel has held a series of leadership roles within Signals Intelligence (SIGINT)'s access directorate, including as a senior technical advisor and as lead for both operational and capability development areas relating to Signals Intelligence (SIGINT) collection. In 2014 he was appointed Director of Signals Intelligence (SIGINT) Requirements, leading CSE's Signals Intelligence (SIGINT) policy, compliance, and security management group. From 2016 to 2018, he was seconded to the Privy Council Office (PCO) as the Director of Operations within the Security and Intelligence Secretariat, where he held responsibilities for coordinating cabinet business and operational issues relating to national cyber security, counter-terrorism, and emergency management.
Daniel holds a Bachelor of Computer Science from Dalhousie University with First Class Honours. He subsequently completed the Certificate Program in Public Sector Leadership and Governance from the University of Ottawa.
In 2012, Daniel was awarded the Queen Elizabeth II Diamond Jubilee Medal.